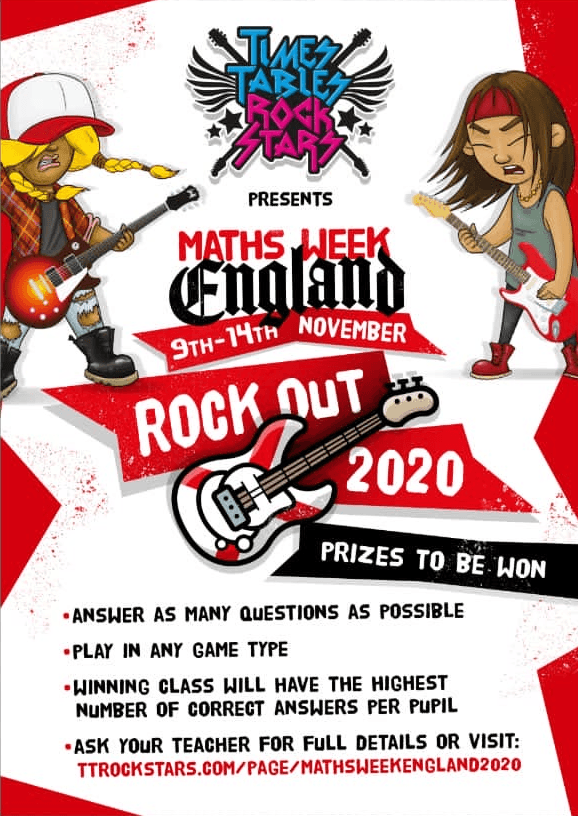 Well done to all our pupils who have taken the times table challenge this week.
It was fantastic to see how many of our pupils took part in the challenge and worked hard all week to improve their scores'. I would also like to thank all of our parents for their support in encouraging their children to take part in the competition.
Congratulations to Sevleen K from Year 5 Purple Class who is the school overall winner with an excellent score of 7,426!
Here are all the other individual class winners. Well done to all of our winners.
Y6 Yellow Class - Prerica L
Y6 Green Class - Tarun R
Y5 Purple Class - Sevleen K
Y5 Orange Class - Biren S
Y4 Aqua Class - Nazanin A
Y4 Grey Class - Jaskirat K
Y3 Lime Class - Simranjot S
Y3 Bronze Class - Nimrit K
Y2 Silver Class - Gurshan S
Y2 Gold Class - Harvy W
Y1 Pink Class - Ruth L
Y1 White Class - KLW S
Reception Red Class - Samrat A
Reception Blue Class - Anthony P
We will be setting a weekly 'Battle of the Bands' between all year group classes from Monday 16th November until Friday 18th December. Keep on practising and see if you improve your score.
Good luck, Miss Johnston
Comments (0)
There are currently no comments.