James Watt Primary have won "School of the Term " award for the Autumn term 2020.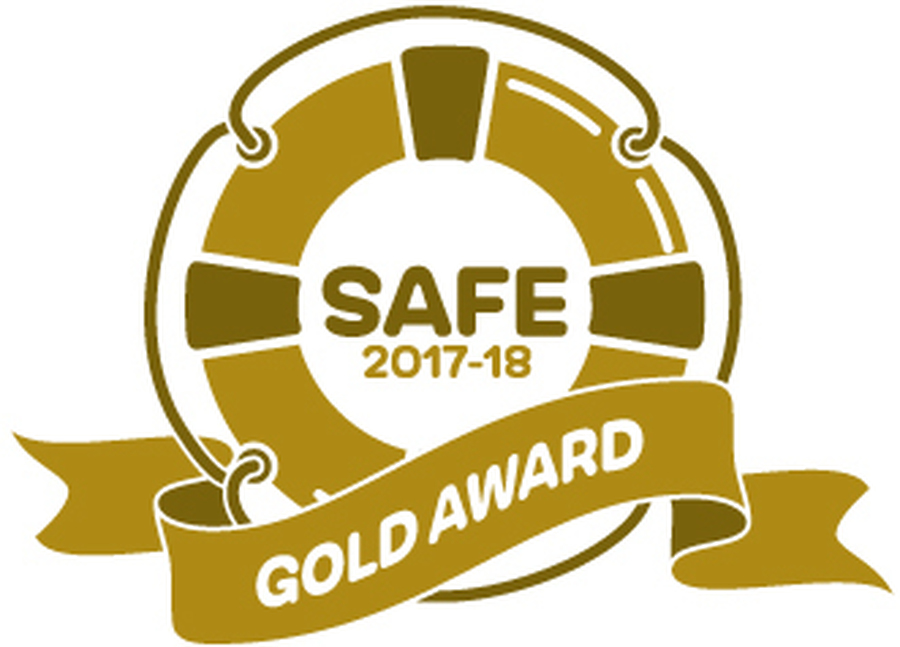 James Watt Primary School is proud to announce that we received the 'Gold Award' for the work we did during the national SAFE project campaign the summer term of 2017 in association with Birmingham City Council.
The aim of the project was to understand the basics of Water Safety and to know how to keep yourself and others safe around water.
All the children here at James Watt took part in assemblies, lessons, and interactive water safety presentations. We were able to run parent workshops that gave a greater understanding of water safety and create some amazing art work which captured the safety message of the project.
Thank you to all children, parents, and staff involved.
Are you ready to tackle the new school year?
SCHOOL GAMES GOLD AWARD
We are delighted to announce that we have achieved the GOLD School Games Mark Award for the 2016/17 academic year.
The School Games Mark is a government-led award scheme that was launched in 2012. It is facilitated by the Youth Sport Trust to reward schools for their commitment to the development of competitive sport across their school and community, and we are delighted to have been recognised for our success.
This is the third year in a row that we have been honoured with this prestigious award.
Our other sporting achievements this year have included:
winning the Aston Partnership championships in:

tri-golf

rounders

handball

… and so going on to represent Aston in the all-Birmingham Level 3 Summer School Games in these disciplines in July 2017

being promoted to the Premiership League in football (Y5/6 team)

winning gold and silver medals in athletics in the West Birmingham Athletics Championships in June 2017.
We are extremely proud of our pupils for their dedication to all aspects of school sport, including those young volunteers, leaders and officials who made our competitions possible.
As part of our application, we were asked to fulfil criteria in the areas of participation, competition, workforce and clubs, and we are pleased that the hard work of everyone at our school has been rewarded so highly this year.
A huge thank you to Miss Clay and her team for making all of this possible.
SPORTING ACHIEVEMENTS 2016-2017
It has been an action packed year for our school sports teams. We have had great success in our Level 2 competitions in football, cricket, tri-golf, rounders, handball and tennis.
Indeed, three of our teams won their rights to represent our school's Sports' Partnership in the West Midlands Level 3 Summer Games, where they will compete with schools across all of the whole region.
| | |
| --- | --- |
| TEAM | ACHIEVEMENT |
| YEARS 5/6 BOYS' FOOTBALL TEAM | Promoted to Premiership League |
| YEARS 5/6 ROUNDERS TEAM | Gold - Representing Aston in Level 3 Summer Games |
| YEARS 3/4 TRI–GOLF TEAM | Gold - Representing Aston in Level 3 Summer Games |
| YEAR 5 CRICKET TEAM | Silver |
| YEARS 3/4 FOOTBALL TEAM | Second in group |
| YEAR 5 HOCKEY TEAM | Silver |
| YEAR 4 TENNIS TEAM | Silver |
| YEAR 5 TENNIS TEAM | 4th position |
| YEAR 5 NETBALL TEAM | JOINT 1ST IN ASTON NETBALL FESTIVAL |
| YEAR 5 HANDBALL TEAM | Gold - Representing Aston in the Level 3 summer Games |
| YEARS 3/4 TENNIS | Silver |
| YEAR 4 GYMNASTICS | 4th position |
TABLE OF ACHIEVEMENTS
'CHANCE TO SHINE' CRICKET

Year 4 – Bronze

Year 5 – second in group

Birmingham Primary School Athletics

Field events Track Events

Shot putt – silver

Under 12 throw – gold

Under 11 throw- silver

Long jump - silver
Click here to find out how the Sports Premium is spent at James Watt Primary.
Click here to find out more about the PE curriculum at James Watt Primary.
Click here to find out about the different Sports teams at James Watt Primary.
We have the opportunity to take part in a wide variety of different clubs at our school. Click here for more information.